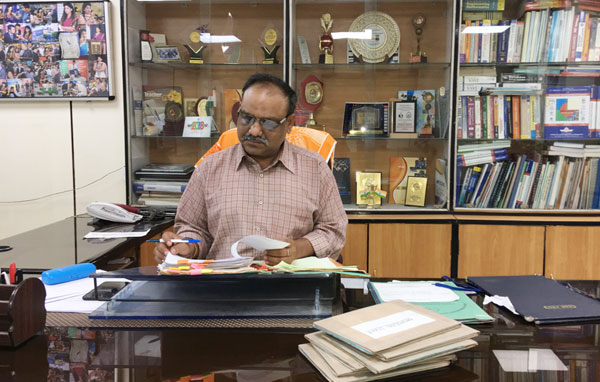 Prof. (Dr.) Girish Kumar Sharma is working as Director/Principal in the Shakarpur Campus of DSEU. He has around 25 years of teaching and research experience. His research interests includes Distributed Operating Systems, Discrete Mathematical Structures, Data Mining and Algorithm Design. He has Guided 07 Ph.D. and many Master's Thesis.
"उत्तिष्ठत जाग्रत प्राप्य वरान्निबोधत। क्षुरस्य धारा निशिता दुरत्यया दुर्गं पथस्तत्कवयो वदन्ति॥"
"Arise, awake, and learn by approaching the excellent ones. The path to knowledge is sharp and narrow. It is difficult to navigate, like the edge of a razor. Only the wise can reach the other side."
– Prof. Girish Sharma, BPIBS Principal
OBJECTIVE
We at Bhai Parmanand Institute of Business Studies are committed to provide the quality education in the field of Management, Computer Applications, Information Technology, Modern Office Management and Skill Development through Vocational Programmes to attain total customer satisfaction.
VISION
To foster an intellectual and ethical environment in which both skills and spirit can thrive, in order to impart high-quality education, training, and services with an international outlook. The goal is to create and develop technocrats and business leaders who will work towards improving the quality of life.
MISSION
To become a world-class center in providing globally relevant higher education in various fields of Information Technology and Management, embedded with human values.
Bhai Parmanand DSEU Shakarpur Campus-II Backed By: